Mirsand Limited and IMIRA ENTERTAINMENT SL. announced the beginning of coproduction partnership on the new 3D animated preschool TV series by the working name "Alisa and her Robot" .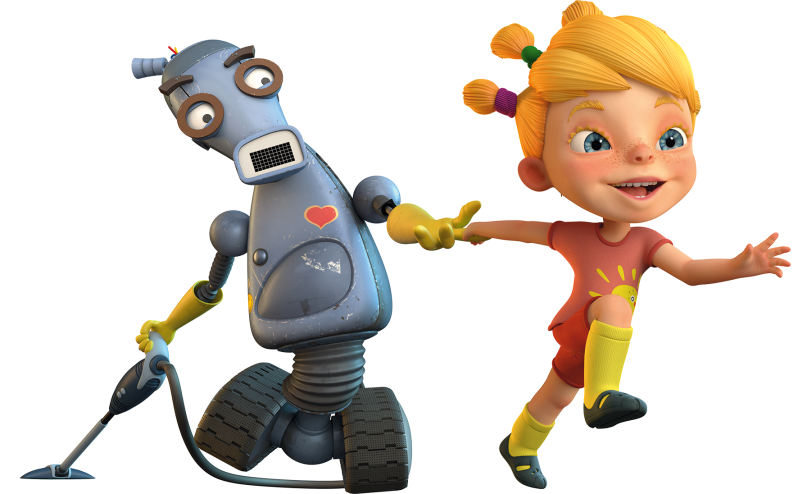 Following the official announcement of global cooperation on distribution of animation 3D TV series «Alisa knows what to do!» at MIPCOM 2015 IMIRA ENTERTAINMENT SL. and Mirsand Limited taking into account successful sales of the series WWD,
at MIPCOM 2016 partners braved to launch the production of "Alisa knows what to do !" TV series' prequel. It will be a 3D preschool TV series by the working name "Alisa and her Robot" (52 episodes х 5 min).
Mrs. Elena Malenkina, Animation Producer
Bazelevs
studio comments: "We are happy that Alisa is approved by the audience' love all over the world. Alisa is a bright and brave, smart and cheerful girl. The pattern of a character appreciated worldwide. TV series is of high potential and we are ready to develop its fantasy world. We are happy to announce the start of work on the first season of the series targeted at 4-6 year olders in cooperation with our trusted partner IMIRA Entertainment SL."
Sergi Reigt, CEO, IMIRA Entertainment SL. the leading Spanish company in the production and international distribution of animation and fiction series and films for children and adolescents comments : "We are delighted to further our collaboration with Mirsand into the production arena. Mirsand is an excellent partner and after the distribution success of Alisa we are very pleased to participate in the copro in Preschool Alisa. We are working towards the completion of the financing of the project so we can continue to distribute the Alisa IP with the same success as up to now."
Mrs. Valeria Dobrolyubova, Head of Sales Mirsand ltd. comments: "We believe MPCOM is the right venue for the new endeavors to start and to gain the partners at".