This October in Cannes within the frames of MipCom 2015 – The world's entertainmnet content market Mirsand Ltd. has concluded a deal with the Estonian National Television.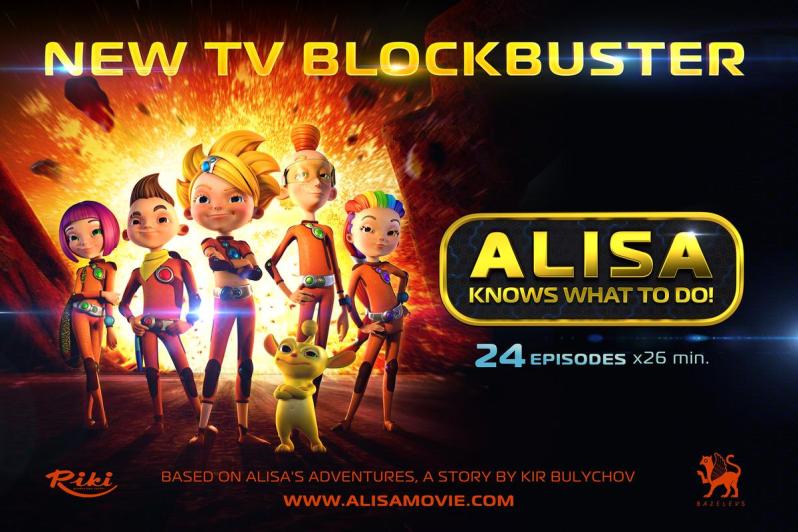 On September 28, 2015 Estonian National Television has launched a new TV channel for Russian-speaking audience in Estonia. Following the best traditions of modern television "ETV +" TV channel broadcasts in HD and offers its audience a diverse cross-section of contemporary cinema and newest animation.
"We are doing our best to make our channel different and interesting. That's why we try to find and buy animation that has not been yet watched by our audience. Animated series "Alisa knows what to do! " a bright example of the kind of content we are looking for to be put on air on "ETV +" TV channel since it combines modern techniques of animation and drama that draw young viewer into the fantasy world", - says Sergey Trofimov, Content Acquisition specialist.
Valeria Dobrolyubova Head of Sales, Mirsand Ltd. comments: «Working with National Television is always a pleasure since National Television covers the National territory 100 %. For us that means that our bright and kind animated series "Alisa knows what to do!" will be taken a fancy for in Estonia».